Our Story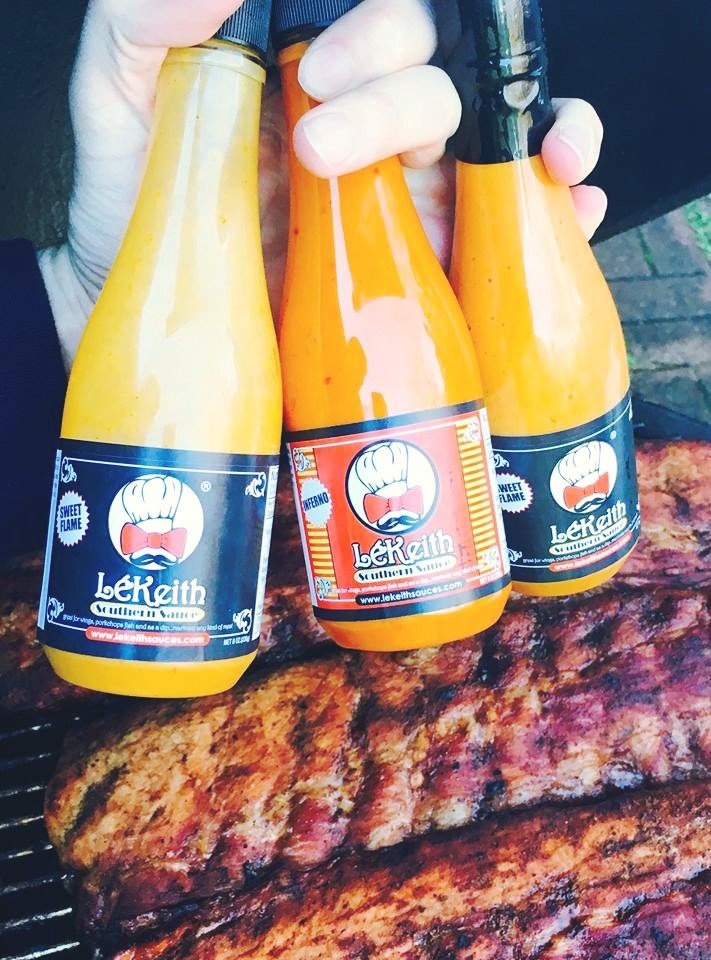 Chef Le'Keith has been cooking for over 30 years and developed this mustard base sauce in his kitchen in a small house in Eads, TN. While making chow-chow with his mother and bottling it in mason jars, he perfected this secret recipe.
This is a premium sauce made with quality ingredients, homemade in our commercial kitchen. Chef Le'Keith takes pride in his sauces and he will guarantee every bottle meets his highest standards in quality and taste.
Made with his secret recipe, no other sauce sold has this unique taste. So put some on any meat from your cold turkey sandwich to your wings or as a dip for your favorite chip.
Tell your local market you want "Le"Keith Sauces" ~ the original Southern Sauce.
AVAILABLE AT SELECT KROGER STORES ON THE LOCAL SHELF DISPLAY